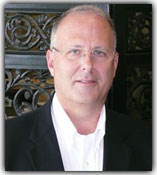 Jim Briggs is a nationally known expert on federal taxes and financial aid. Over the past 29 years he has consulted with hundreds of schools and trained tens-of-thousands of financial aid professionals at community colleges, public universities, private schools, loan guarantors and state financial aid agencies. Jim is now making his financial aid expertise available to families who want to reduce the costs of sending their children to college.
Jim speaks frequently at federal, state and regional financial aid conferences and writes an occasional column on taxes for the Student Aid Transcript, published by the National Association of Student Financial Aid Administrators. Jim has been quoted on financial aid issues in the Wall Street Journal, Smart Money Magazine and the Education Life section of the New York Times.
Jim was previously an IRS agent and a practicing CPA. He co-founded Chesapeake Bagels and Brueggers Bagel Bakery and served as a board member of numerous not-for-profit organizations. Jim was an adjunct professor of taxation at both the University of Vermont and Champlain College.
Jim's family includes three children, four grandchildren, and two yellow labs. He lives in VT and TX.